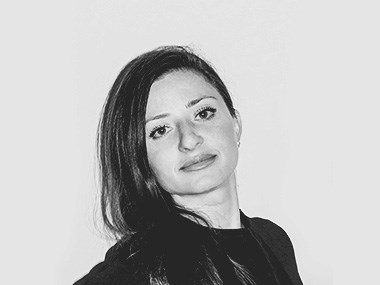 Tbilisi, Georgia
Sexual and Reproductive Health and Rights Advisor
World Contraception Day Ambassador for Eastern Europe and Central Asia
Gvantsa Khizanishvili (MD, MPH) is a medical doctor and human rights advocate. For the past nine years her work has been focused on advocacy, development and management of public health programmes.
Gvantsa serves as a World Contraception Day Ambassador for Eastern Europe and Central Asia. Through this initiative, she developed and implemented a project using creative digital storytelling techniques to support young people to access information on sexual and reproductive health and rights. Gvantsa was also a member of the board for YouAct, the European youth-led organisation for seven years, where she was involved in advocacy work for youth sexual and reproductive health and rights including HIV/AIDS on the international level. Gvantsa is a Women Deliver Young Leader and One Young World Ambassador.
Previously, Gvantsa worked for various sexual and reproductive health and rights projects both in Georgia and internationally, such as IPPF member association in Georgia, youth sexual health education with UNFPA in Georgia, USAID, Humanity for the Children in Rwanda and Ministry of Education of Ecuador.  Gvantsa earned a Doctor of Medicine (MD) degree from Tbilisi State Medical University and a Masters in Public Health (MPH) from the University of Missouri-Columbia in the United States.