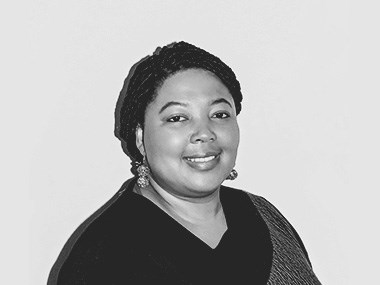 Johannesburg, South Africa
Medical doctor;
Sexual and Reproductive Health and Rights Consultant
Tlaleng Mofokeng is a founding member and Vice Chairperson of the Sexual and Reproductive Justice Coalition of South Africa (SRJCZA) and an independent consultant in South Africa, the region and globally.  Her areas of expertise include advocacy training, clinical care, public health policy and content production for public health communication.  She is the South Africa country co-lead for Global Doctors for Choice and Vice-chair of the Soul City institute for Social Justice and Sex Worker Education and Advocacy Taskforce (SWEAT) boards.
She was a recipient of the 120under40 award that recognizes a new generation leaders in Family Planning by Bill and Melinda Gates Foundation in 2016, was named one of 200 Young South Africans by Mail and Guardian in 2016, the Most influential South African in 2017 and in 2018 by Avance Media.
She is published by The Guaradian, Sunday Times, Daily Maverick, Mail and Guardian and presents on Al Jazeera's "The Cure" medical series and is currently host and associate producer of "Sex Talk with Dr T" a sexual health tv show aired on DSTV.
She is lead consultant for Nalane for Reproductive Justice.